ROOM CONFIGURATION
SIT DOWN
RECEPTION
FLOOR PLAN
Main Room
View Floor Plan
Host up to 40 guests for a sit-down dinner, or up to 60 guests for a reception-style event. Fully equipped with state-of-the-art audio visual technology, the space is designed to accommodate a wide range of private events, from meetings to wedding receptions.
A variety of menus from Executive Chef James Walt's award-winning collection will suit groups of any size, or you may choose to work with our Event Coordinator to develop a customized menu for your guests.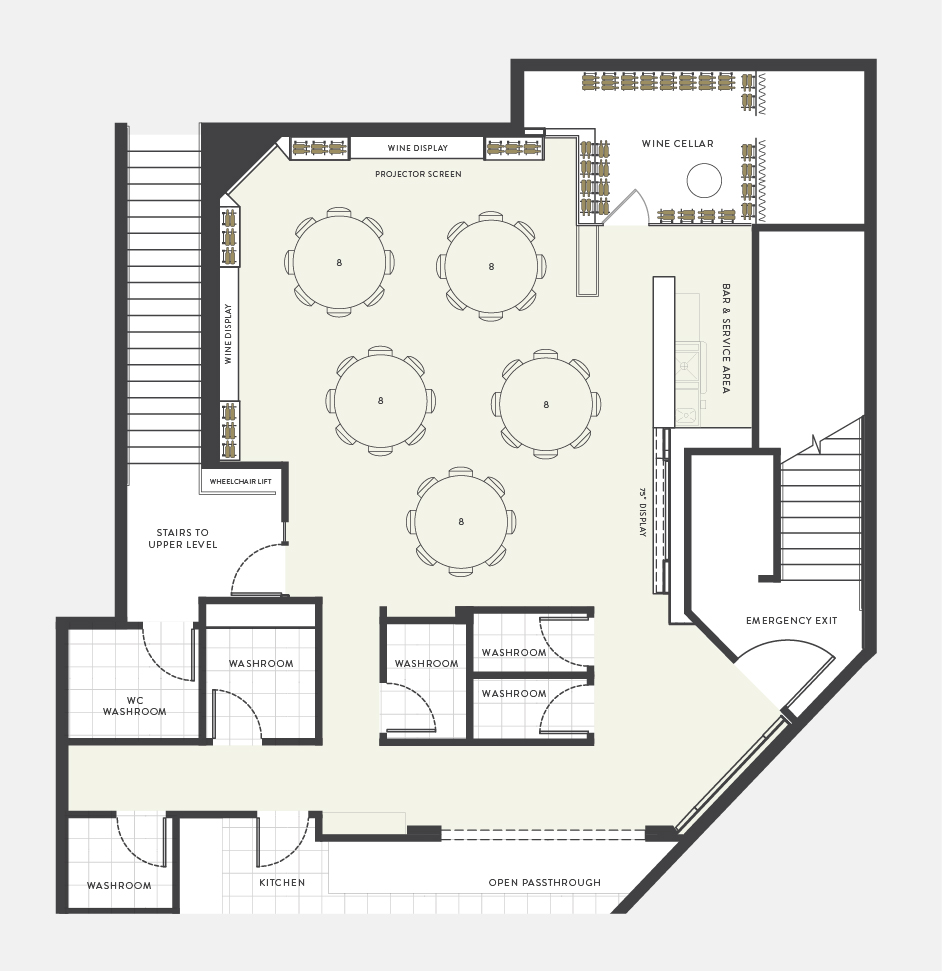 Whistler's premier wedding venue, The Cellar by Araxi will set the stage for your most memorable lifetime event by offering an intimate atmosphere in a beautifully decorated room.
As well as the region's finest food and wine selections, we offer a dedicated Events Coordinator to guide you through the planning process, allowing you to relax and enjoy with family and friends.
At The Cellar by Araxi your wedding guests will be treated to Executive Chef James Walt's seasonally inspired and locally sourced cuisine, ensuring your guests will enjoy our long held international reputation for excellence in food and hospitality on your very special day.